So you're considering living full time in your motorhome or caravan. As experts in this area, we've collated our knowledge – and some from our customers too - to cover the most important things you need to know.
Learn about the pros and cons of full-time living from someone who knows best – a motorhome owner; covering flexibility and freedom, the costs of living and why self- contained camping is must! You might be surprised at some of the unexpected benefits. Find out what makes motorhoming so appealing as a retirement plan, including the health and wellbeing benefits and the financial freedom redistributing your wealth into lifestyle can bring. There are customer stories and plenty of advice and tips from real life experiences on what to look for in a motorhome or caravan that make it suitable for full time living, and even if it's the right lifestyle for you.
We'll also help you understand the basics of annual maintenance and equip you with knowledge of when to upgrade, a great read before you hit the road to understand if you already have the right vehicle or need a change.
To make it easy to find exactly what you're looking for, click on the below links to find out more about.
We have decades of experience matching our customers with the right vehicle. So, if you have any further questions during your research, please get in touch; we offer free needs assessments to help you find the right motorhome or caravan to suit your dream lifestyle.
---
---
Permanent living in a motorhome
The pros & cons of a life on the road
Have you ever thought about packing up life in the city or the suburbs for a life of adventure on the road? If you answered yes you certainly wouldn't be the first or the only one thinking like this! Every year we help hundreds of customers with this very dream.
One of our customers did exactly that. Christina Scurr set off on the road after selling her house and packing up her life in Whangamata and she hasn't looked back since. We sat down with her to speak about full time living; the pros and the cons and get her advice for everyone else who is considering this type of lifestyle!
Read more about Christina's amazing adventure and how she has found permanent living in a motorhome.
Motorhoming is fast becoming more and more popular as the desired lifestyle choice for so many reaching retirement. Hundreds of 60 somethings start researching and dreaming as the retirement age nears. When it arrives they are still fit, active and have a taste for adventure that favors motorhome travel.
Retirement in a motorhome offers a lifestyle filled with endless adventures and a chance to slow down and really appreciate the magic of what surrounds you.
What makes motorhoming so appealing as a retirement plan? Why do so many turn to it and could it be a good option for you? Heres 5 fun reasons why motorhoming during retirement appeals to the hundreds of customers we've helped over the years:
Could you soon be living your dream retirement lifestyle?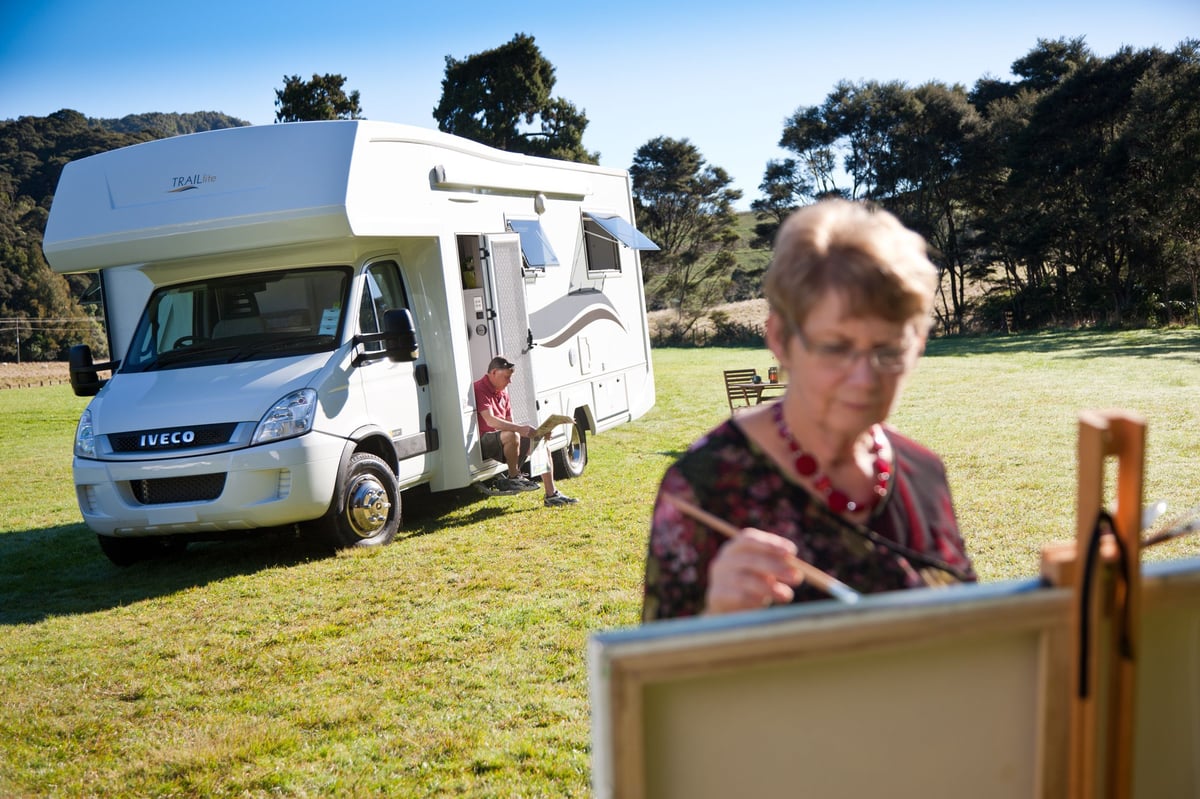 ---
Fancy inviting a new city or scenery into your morning coffee routine?
Many of our TrailLite Family have made the lifestyle choice to become fulltime explorers and trade in the family home for one with wheels. For more and more people hanging up the corporate suits, binning the daily diary and setting off on the road to freedom is becoming more and more appealing. Why keep churning away at the daily grind when this could await you every day… We know we certainly love the idea!
Our Traillite models are perfect for fulltime living with some amazing features that make it easy and comfortable to settle into your new life on the road. Read more to learn more about these amazing features and start planning your dream lifestyle today,
Still not sure about leaving the suburbs behind?
Read about how an Auckland Mum made living in a caravan her reality
TrailLite customer and now Bailey caravan owner Rosemary Holmes, sold up her residential property and brought a home of a different style without needing to compromise on comfort, location or luxury.
With Auckland house prices on the rise, Rosemary sold up and bought a caravan. Selling her home of 16 years, freed up money so she could help her six kids with their own homes and families and relieved her of the ongoing financial burden of home ownership. Now Rose is a permanent camper in her son's front yard.
"It takes a lot less money to operate the caravan, it is easy to clean and maintain and allows me more free time to go out if I want," explains Rose.
Read more about Rosemary's story here.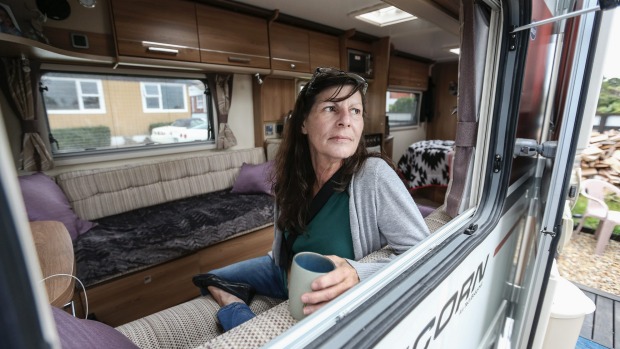 The top 5 reasons to upgrade
Living in a motorhome or caravan doesn't mean you need to miss out on the excitement of redecorating or updating your home. Once you've spent some time enjoying life on the road you may start to think about the possibility of upgrading your model. Whether you want to change the colour scheme, try a different layout or just keep up with the latest trends and developments there are may reasons why it might be time for you to upgrade.
Whatever your reason for upgrading you can rest assured that there are many others thinking the exact same thing as you. When it's time to upgrade, it's always best to consult with a product expert to help get clarity on what you are looking for.
Our blog explores the reasons why it might be time to upgrade along with how to make sure you think about what exactly it is you want to get out of your upgrade to make sure you can find the perfect model and get back out on the road exploring all this great country has to offer.
---